Loan Gemachs
During the current crisis, these Gemachs can lend a borrower up to $2000 to be repaid using head checks, the first payment will be due 3 months after the loan is made. The Gemachs require two cosignors for the loan. Contact the Gemach contact for more information.
The Agudas Yisroel of Baltimore Singer/Blatt Gemach - contact Tzvi Hefter 410-764-3913
PS Gmach - contact Nachman Schachter 410-358-2268
Avigdor Free Loan Association - contact Yitchok Steinharter 410-358-0316
The GLRMF Gemach - contact Yossi Goldstein 443-286-1327
Hebrew Free Loan Association - contact David Kramer 443-286-8092 or email HFLA@jfs.org
Recorded Shiurim (from during COVID-19)
Rav Heinemann's Shiurim
Drasha in honor of Shavuos
Link to audio.
Mikveh Shiur (sorry, sound quality is poor)
Play recording (or download from there) Recording password: aWRmjJy3
Annual Nshei Agudas Yisroel Pre-Pesach Shiur
Link to video on Vimeo.
National Agudah shiur, Halacha for these Unprecedented Times
Link to video on Vimeo.
Documents from COVID-19 lockdown period
Wed, January 19 2022
17 Shevat 5782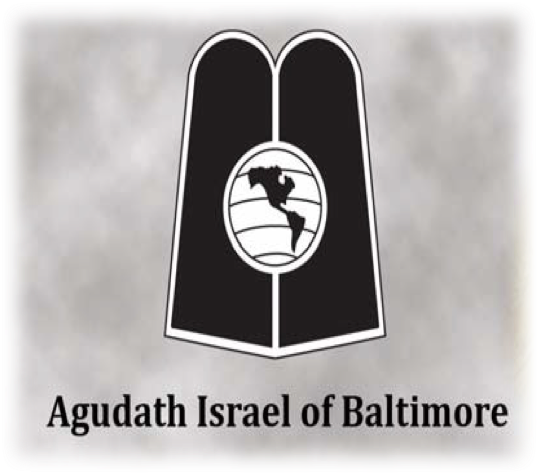 Wed, January 19 2022 17 Shevat 5782