סוכות
9/24/21 - 10/1/21
י״ח תשרי תשפ״ב - כ״ה תשרי תשפ״ב
Schedule
FRIDAY (9/24) Chol Hamoed)
HaNetz - 6:57
Shacharis - 5:46, 6:35, 7:00, 7:30, 8:00, 8:30, 9:00, 9:30
Mincha - 1:30, 2:00, 3:00, 4:00, 5:00
Mincha/Candle Lighting - 6:42

SHABBOS (9/25 Chol Hamoed)
Daf Yomi - 7:45
Shacharis - 6:17, 7:15, 8:30
Koheles
Sof Zman Krias Shema (Gra) - 9:57
Sof Zman Tefilla (Gra) - 10:57
Daf Yomi - 5:00 (Beitza 25)
Rav's Gemara Shiur - 5:00
Mincha - 2:00, 4:30, 6:00, 6:20
Rav's Halachic Issues Shiur - 7:30
Maariv - 7:59
Zman Melacha - 8:11

SUNDAY (9/26 Chol Hamoed)
HaNetz - 6:59
Shacharis - 5:48, 6:35, 7:00, 7:30, 8:00, 8:30, 9:00, 9:30
Mincha - 1:30, 2:00, 3:00, 4:00, 4:30, 5:00, 5:30
Mincha/Maariv - 6:35
Maariv - 7:30, 8:30, 9:00, 9:30, 10:00, 10:30, 11:00, 11:30

MONDAY (9/27 Hoshana Rabba)
HaNetz - 7:00
Shacharis - 5:50, 6:25, 8:15, 9:30
Mincha - 1:30, 2:00, 3:00, 4:00
Mincha/Candle Lighting - 6:37
Maariv - 7:30
Zman Kiddush - 8:08

TUESDAY (9/28 Shmini Atzeres)
Daf Yomi - 7:45
Shacharis - 6:20, 7:15, 8:30
Yizkor - 10:25 or later
Mincha - 2:00, 5:00, 6:35
Maariv - 7:44
Preparation for Simchas Torah/Candle Lighting - 8:06
Krias HaTorah (estimate) - 10:45

WEDNESDAY (9/29 Simchas Torah)
Daf Yomi - 7:45
Shacharis - 6:21, 8:15
Kol Hanearim - 12:45 or later
Mincha - 5:00, 6:15
Neilas HaChag - following 6:15 mincha
Maariv/Zman Melacha - 7:43

THURSDAY (9/30)
Shacharis - 6:10, 6:50, 7:20, 8:00, 8:30, 9:00
Mincha - 1:30, 2:00, 3:00, 4:00, 5:00, 5:30
Mincha/Maariv - 6:35
Maariv - 7:30, 8:30, 9:00, 9:30, 10:00, 10:30, 11:00, 11:30

FRIDAY (10/1)
Shacharis - 6:20, 7:00, 7:30, 8:00, 8:30, 9:00
Mincha - 1:30, 2:00, 3:00
Mincha/Candle Lighting - 6:30\
Announcements
Shabbos Pirchei Groups - 2:30
Grades 1-5

Shalosh Seudos will take place in shul this week following the latest mincha.

Simchas Bais Hashoava for Bochurim Only, Motzei Shabbos Chol Hamoed at 10:00 pm in the main Beis Medrish.

Simchas Torah Kiddush is sponsored by the following people:
Rabbi & Mrs. Mendy Greenfield
Mr. & Mrs. Simcha Retter
Rabbi & Mrs. Tzvi Rosen
Mr. & Mrs. Yisrael Addess
Mr. & Mrs. Mordechai Salzberg
Anoynymous - for the refuah shleima of Alexander ben Sophia

Neilas HaChag sponsorships are available. To sponsor, please contact Aryeh Katz at president@agudah.com.

New shiur - 7 Minutes to a More Meaningful Davening, by Seth Gerstman. For 4 weeks starting פרשת האזינו. Shabbos mornings 8:18 - 8:25. לעילוי נשמת שלמה עזרא בן מרדכי

Volunteers and sponsors needed for the Simchas Torah Kiddush. Also looking for volunteers to help set up the beis medrish for Simchas Torah. Please contact Aryeh Katz at president@agudah.com.

The Rebbitzen Ruderman Library has been negatively impacted by Covid-19 and needs your financial help. Please contribute using the link at the bottom of this newsletter.

The Rav's biweekly shiur for women will not take place this week on Monday.

Thank you to Dr. & Mrs. Mordechai Leybovich for sponsoring this year's weekly Likras Shabbos throughout the summer. Thank you to Yaakov Adlin and the Adlin family for arranging the refreshmants. Thank you to Rabbi Shalom Tendler for his weekly Halacha Shiur.

Likras Shabbos will be hosting a siyum for all boys who attended this season. The siyum will take place on Isru Chag at Caramels Pizza at 12:30 pm. The Siyum is sponsored by Dr. & Mrs. Avrom Pollak.
New Agudah schedules have been sent out. Below are links to the PDF versions:
In-person Learning Programs
Rav Heinemann





Rav Heinemann's shiurim are also available by live dial-in at:
1-408-418-9388
Access code: 798 761 947

  All callers will be muted to start.
  If you wish to ask a question, unmute yourself by pressing *6   
  After the question re-mute yourself by again pressing *6
Storch Memorial Halacha Shiur – Sunday, 7:30pm in 3rd floor Beis Medresh

Choshen Mishpat – Sunday, 8:30pm in 3rd floor side classroom

Rambam – Tuesday, 8:30pm in basement

Michtav M'Eliyahu – Thursday, 9:00pm in 3rd floor side classroom

Halachic Issues – Shabbos, approx. half-hour before Maariv in 1st floor Beis Medresh

Halacha (women only) – alternate Mondays, 9:00 - 9:45pm in balcony

The Shiur

will be in-person! For those who are unable to participate in person, we have phone and video options. Phone is described above.

Internet Video: cdn.audiovideoweb.com/lnks/play/8c3flslive2170


Some technical support will be available at: 443-850-3190
---
Rav Frankel
Daf Yomi – 

At Agudah in library: Sunday 7:45 - 9:15am; Shabbos, one hour before mincha

At Glen Ave: Monday - Thursday 9:00 - 10:00pm

Mishna Berurah – 

Sunday, 8:30 - 9:00pm

Monday - Thursday 8:20 - 8:55pm in balcony
Community Announcements
National Service: The Technology Chizuk Hotline. Inspiration regarding the challenges of modern technology. Call to listen to a collection of powerful speeches given by rabbonim and mechanchim. Tel: 641-715-3800 code 886563#. Available in English, Hebrew, Yiddish.

Ride Gemach - Please call the Share-A-Ride G'mach at 410-358-RIDE, if you or your guests are traveling to or from Baltimore and can take packages or passengers.
Tue, September 28 2021
22 Tishrei 5782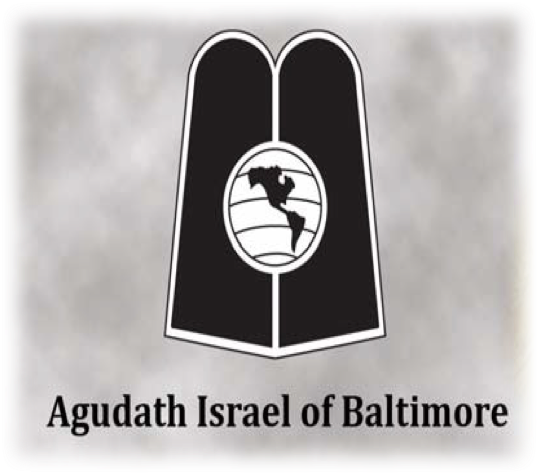 Tue, September 28 2021 22 Tishrei 5782