פרשת תולדות
11/26/22 - 12/2/22
ב׳ כסלו תשפ״ג - ח׳ כסלו תשפ״ג

LEIL SHABBOS
Mincha - 1:00, 2:00, 3:00
Mincha/Candle Lighting - 4:27
Shkiya - 4:45

SHABBOS
Daf Yomi - 7:45
Shacharis - 6:22, 7:15, 8:30
Sof Zman Krias Shema (Gra) - 9:28
Sof Zman Tefilla (Gra) - 10:16
Daf Yomi - 3:10 (Nedarim 32)
Rav's Gemara Shiur - 3:10
Mincha - 2:00, 3:55, 4:10
Rav's Halachic Issue Shiur - 5:20
Maariv - 5:46
Zman Melacha - 5:58

WEEKDAY
SHACHARIS
Sun, Tues, Wed, Fri - 6:20, 7:00, 7:30, 8:00, 8:30, 9:00
Mon, Thu - 6:10, 6:50, 7:20, 8:00, 8:30, 9:00
MINCHA
Sun-Thu - 1:00, 2:00, 3:00, 4:00
Fri - 1:00, 2:00, 3:00
MINCHA/MAARIV
Sun - Thurs - 4:30
MAARIV
Sun - Thurs - 6:00, 6:30, 7:00, 7:30, 8:00, 8:30, 9:00, 9:30, 10:00, 10:30, 11:00
Announcements
Shalosh Seudos
will take place in shul this week following the latest mincha.
The Rav's biweekly shiur for women will take place this week on Monday at 9pm on the balcony. The shiur is both in-person and virtual. By telephone, call: 301-715-8592, Meeting ID: 821 5140 4823, Passcode: 661133 All callers will be muted to start. Online: link here.

Lost & Found - Please check the right-hand corner of the basement for lost items. Numerous umbrellas, raincoats and other articles of clothing have been found.

SHIFT- SHUL INITIATIVE FOR THE SINGLES
Each shul has a representative and they all meet together to Network. Our shul representatives are Mrs. Naomi Frankel and Mrs Tamar Englander.
Two "Meet the Shadchan" events are coming soon! Network with new Shadchanim!
When?
Sunday, December 4, from 7:00 - 8:00 p.m. for single men and 8:00 - 9:30 p.m. for single ladies.
Motzei Shabbos, December 10, from 7:00 - 8:00 p.m. for single men and 8:00 - 9:30 p.m. for single ladies.
* Representatives of singles (ex. Married relatives, friends) may come anytime.
Where? Darchei 3201 Seven Mile Lane
Youth Learning Programs
Weekday
Monday Night Chaburah - For grades 6-8. 7:00 - 7:45. Followed by hot food. Maariv at 8:00.
Wednesday Night Chaburah Ratz Limishnah - For grades 3-5. 6:30-7:30pm Learning, 7:00 - 7:15 Dvar Torah, Raffle, and refreshments. Please come with a Chavrusa, Father or Grandfather.
Wednesday Night Chemdas Chaburah - For grades 6-8. 7:15-7:45pm, Raffle, and refreshments.
Shabbos
Lail Shabbos Bais Medrash followed by chulent from 8:00-9:00pm
Avos uBonim - Motzei Shabbos 7:00-8:00pm, second floor beis medresh​​​​​​​
​​​​​​​Pirchei Shabbos Groups - Done for the season.
Shiurim
- Rabbi Reisman's shiur is 7:30 Motzei Shabbos in the first floor Beis Medrash
Sponsorship Opportunities
New large shas for the third floor - please contact Rabbi Zvi Schwartz.

Shabbos Afternoon Avos Ubanim (Monthly) - please contact Rabbi Yaakov Horowitz
In-person Learning Programs
Storch Memorial Halacha Shiur – Sunday, 7:30pm in 3rd floor Beis Medresh

Choshen Mishpat – Sunday, 8:30pm in 3rd floor side classroom

Rambam – Tuesday, 8:30pm in basement

Sefer Chofetz Chaim – Thursday, 9:00pm in 3rd floor side classroom
The above shiurim by Rav Heinemann are also available by live dial-in at:
+1-408-418-9388 Access code: 798 761 947
Halachic Issues – Shabbos, approx. half-hour before Maariv in 1st floor Beis Medresh

Halacha (women only) – alternate Mondays, 9:00 - 9:45pm in balcony
Dial-in information:
+1-301-715-8592 Access code: 821 5140 4823 Passcode: 661133
To Join the Video Zoom Meeting, click on: https://us06web.zoom.us/j/89628250403?pwd=T09nMXgwSnBtWHg0SjhHZ2xQczVyUT09
For dial-in shiurim: All callers will be muted to start. If you wish to ask a question, unmute yourself by pressing *6 After the question re-mute yourself by again pressing *6
---
Rav Frankel
Daf Yomi –

At Agudah in library: Sunday 7:45 - 9:15am; Shabbos, one hour before mincha

At Glen Ave: Monday - Thursday 9:00 - 10:00pm

Mishna Berurah –

Sunday, 8:30 - 9:00pm

Monday - Thursday 8:20 - 8:55pm in balcony
Community Announcements
Northwest Citizens Patrol Annual Anniversary Reception
On December 3, Motzei Shabbos, Parshas Vayaitzai, the Northwest Citizens Patrol will be having its annual Anniversary Reception, at Bnai Jacob Shaarei Zion at 8:00 pm. This year's honoree is Ivan Bates - States Attorney elect, Baltimore City. The Governor-Elect is also expected at the dinner.
This is a very important event for the community, especially since many local, city and state officials will be attending including many members of the police command staff. Community presence is critical, and everyone should please make every effort to attend.
Please call 410-664-6927 extension 8 or email
rsvp@nwcp.info
, as soon as possible to make your reservation.
National Service: The Technology Chizuk Hotline. Inspiration regarding the challenges of modern technology. Call to listen to a collection of powerful speeches given by rabbonim and mechanchim. Tel: 641-715-3800 code 886563#. Available in English, Hebrew, Yiddish.

Ride Gemach - Please call the Share-A-Ride G'mach at 410-358-RIDE, if you or your guests are traveling to or from Baltimore and can take packages or passengers.

Notice from the NWCP - In addition to our regular patrol, the Northwest Citizens Patrol is available to:

-
Keep an eye on your house when you are on vacation
-
Watch over attendees as they arrive and leave your events
To schedule these services, please go to our website
nwcp.info
, scroll down to Event Protection or Watch your Home. Just answer the few short questions listed and we will take care of the rest. You can also reach us by phone at 410-664-6927 x2
Mon, November 28 2022
4 Kislev 5783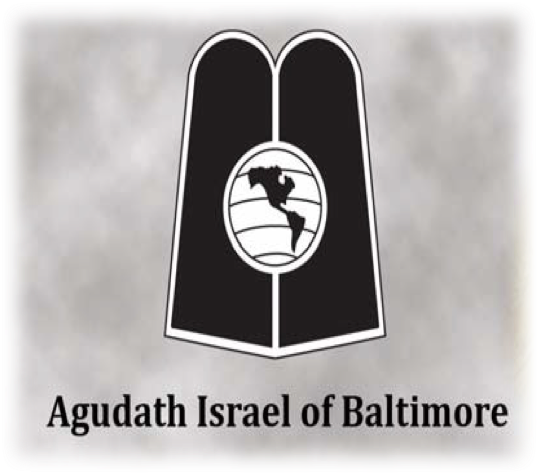 Mon, November 28 2022 4 Kislev 5783