פרשת כי תשא


3/6/21 - 3/12/21
כ״ב אדר תשפ״א - כ״ח אדר תשפ״א
Schedule
Shabbos

(3/6 Parshas Parah)


Leil Shabbos


Mincha/Candle Lighting - 5:45
Shkia - 6:03



Shabbos Day


Daf Yomi - 7:45
Shacharis - 5:51, 7:15, 8:30
Sof Zman Krias Shema (Gra) - 9:24
Sof Zman Tefilla (Gra) - 10:22
Daf Yomi - 4:10 (Pesachim 105)
Rav's Gemara Shiur - 4:25
Mincha - 2:00, 5:10, 5:25
Rav's Halachic Issue Shiur - will not take place
Maariv - 7:05
Zman Melacha - 7:17

Weekday (3/7 - 3/12)



SHACHARIS


Sun, Tues, Wed, Fri - 6:20, 7:00, 7:30, 8:00, 8:30, 9:00
Mon, Thurs - 6:10, 6:50, 7:20, 8:00, 8:30, 9:00



MINCHA


Sun - 1:00, 2:00, 3:00, 4:00, 5:00
Mon - Thurs - 1:00, 2:00, 4:00, 5:00
Thurs (additional for Yom Kippur Katan) - 5:15
Fri - 1:00, 2:00, 3:00



MINCHA/MAARIV


Sun - Thurs - 5:50



MAARIV


Sun - Thurs - 7:00, 7:30, 8:00, 8:30, 9:00, 9:30, 10:00, 10:30, 11:00
Announcements
Pirchei
Done for the season. Shabbos day groups will begin after Pesach.

Shalosh Seudos will not take place in shul this week.

The Rebbitzen Ruderman library is now open by appointment.

Please daven for
Rabbi Yitzchok Lowenbraun, Yitchok ben Yenta

The Agudah is seeking a sponsor for a new large hot water urn for Pesach.
For more info please email Zvi Schwartz at rabbitzvischwartz@gmail.com

Thank you to the many fathers and boys that participated in Yeshivas Mordechai Hatzadik. Special thanks to Mr. & Mrs. Yitzchok Steinharter for sponsoring the refreshmants, Reb Zvi Schwartz for arrangments, and Rabbi & Mrs. Eli Klien for directing the exciting program throughout the entire community.

Pirchei Little League Lost & Found - Through 2010 SEASON
Items will become property of Agudah if not claimed.
Any and all items left on the Northwestern High School field after Pirchei Little League games through the 2010 season. Items include, but not limited to: baseball gloves, baseball bats, softballs, hardballs, any other type of ball, Pirchei shirt or hat, private clothing - adult or children size, scooter, bicycle. Any item left on the field that is not claimed by the owner, parent, grandparent, other relative, or friend will become property of the Agudah. Call Hershel Friedman at 410-764-8576 to claim an item or to receive cash value of item if the item is not available for return.
Rabbi Frand's Shiur 7 Adar February 18th
The Shiur for Parshas Terumah 7 Adar 5781, February 18th 2021
In-person Learning Programs
Rav Heinemann





Rav Heinemann's shiurim are also available by live dial-in at:
1-408-418-9388
Access code: 798 761 947

  All callers will be muted to start.
  If you wish to ask a question, unmute yourself by pressing *6   
  After the question re-mute yourself by again pressing *6
Storch Memorial Halacha Shiur – Sunday, 7:30pm in 3rd floor Beis Medresh

Choshen Mishpat – Sunday, 8:30pm in 3rd floor side classroom

Rambam – Tuesday, 8:30pm in basement

Michtav M'Eliyahu – Thursday, 9:00pm in 3rd floor side classroom

Halachic Issues – Shabbos, approx. half-hour before Maariv in 1st floor Beis Medresh

Halacha (women only) – alternate Mondays, 9:00 - 9:45pm in balcony

The Shiur

will be in-person! For those who are unable to participate in person, we have phone and video options. Phone is described above.

Internet Video: cdn.audiovideoweb.com/lnks/play/8c3flslive2170


Some technical support will be available at: 443-850-3190
---
Rav Frankel
Daf Yomi – 

At Agudah in library: Sunday 7:45 - 9:15am; Shabbos, one hour before mincha

At Glen Ave: Monday - Thursday 9:00 - 10:00pm

Mishna Berurah – 

Sunday, 8:30 - 9:00pm

Monday - Thursday 8:20 - 8:55pm in balcony
Information and Resources
Loan Gemachs
During the current crisis, these Gemachs can lend a borrower up to $2000 to be repaid using head checks, the first payment will be due 3 months after the loan is made. The Gemachs require two cosignors for the loan. Contact the Gemach contact for more information.
The Agudas Yisroel of Baltimore Singer/Blatt Gemach - contact Tzvi Hefter 410-764-3913
PS Gmach - contact Nachman Schachter 410-358-2268
Avigdor Free Loan Association - contact Yitchok Steinharter 410-358-0316
The GLRMF Gemach - contact Yossi Goldstein 443-286-1327
Hebrew Free Loan Association - contact David Kramer 443-286-8092 or email HFLA@jfs.org
Community Announcements
National Service: The Technology Chizuk Hotline. Inspiration regarding the challenges of modern technology. Call to listen to a collection of powerful speeches given by rabbonim and mechanchim. Tel: 641-715-3800 code 886563#. Available in English, Hebrew, Yiddish.

Ride Gemach - Please call the Share-A-Ride G'mach at 410-358-RIDE, if you or your guests are traveling to or from Baltimore and can take packages or passengers.
Sat, March 6 2021
22 Adar 5781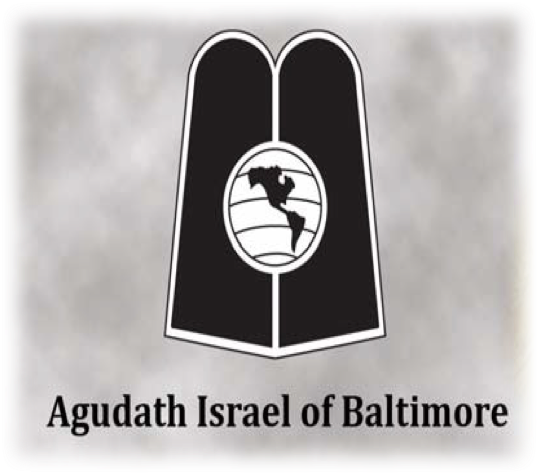 Sat, March 6 2021 22 Adar 5781