Davening and Learning
Our doors are open to all who seek to daven, learn and serve the community, almost 24 hours a day, 12 or 13 months a year.
New: Our schedules from Rosh HaShanah 5781 to Pesach 5781
Shabbos Schedule (including weekday schedule)
Our schedules from Pesach 5780 to Rosh HaShanah 5781
Shabbos Schedule (including weekday schedule)
Shiurim
Rav Heinemann's shiurim are also available by live dial-in at: 1-408-418-9388
Access code: 798 761 947
All callers will be muted. If someone wishes to ask a question, unmute yourself by pressing *6 After the question re-mute yourself by again pressing *6
Rav Heinemann

Storch Memorial Halacha Shiur

Sunday, 7:30 pm

Rambam

Tuesday, 8:30 pm

Yoreh Deah

Thursday, 8:00 pm

Nefesh Hachaim

Thursday, 9:00 pm

Gemora

Shabbos, 1 hr before mincha

Halachic Issues

Shabbos, 30 minutes before maariv

H

alacha

(women only, balcony)

Alternate Mondays, 9:00 pm - 9:45 pm

Rabbi Mordechai Frankel

Daf Yomi

Agudah: Sun 7:45 - 9:15 am; Shabbos, one hour before mincha




Glen Ave: Mon - Thur, 9:00 - 10:00 pm

Mishna Berurah

Agudah balcony: Sun, 8:30 - 9:00 pm; Mon-Thur 8:20 - 8:55 pm

Rabbi Yissocher Frand

Parshas Hashavua

Thursday, 9:00 - 10:00 pm

Rabbi Yitzchok Goodman

Daf Yomi

Shabbos and Yontif - 7:45am in 1st first Beis medrash

Rabbi Reisman

Navi

Shiur on Motzoi Shabbos (times vary) 7:30 until January 2021
Recorded Shiurim (from during COVID-19)
Additional Agudah-members only shiurim downloads are

here.
Rav Heinemann's Shiurim
Drasha in honor of Shavuos
Link to audio.
Mikveh Shiur (sorry, sound quality is poor)
Play recording (or download from there) Recording password: aWRmjJy3
Annual Nshei Agudas Yisroel Pre-Pesach Shiur
Link to video on Vimeo.
National Agudah shiur, Halacha for these Unprecedented Times
Link to video on Vimeo.
Pirchei
STAY TUNED FOR UPDATES
Monday Night Chaburah for Grades 6-8
• 8:00 - 8:45pm 1st Floor Beis Medresh

Pirchei Leil Shabbos Learning (with Chulent!)
• 8:00 - 9:00pm in second floor Beis Medrash

Motzei Shabbos Pirchei Kol Hanearim (with Pizza!)
• 7:00 - 8:00pm in second floor Beis Medrash

Documents from COVID-19 lockdown period
Mon, November 23 2020
7 Kislev 5781
Shul Information
Donations to the Agudath can now be paid through the computer tablet in the hallway of the shul or on this website on the Donate page.
Memberships can be paid on this website on the Donate page.
Join our Shul!: Membership Form to print and mail
To subscribe to our newsletter emails, use this form.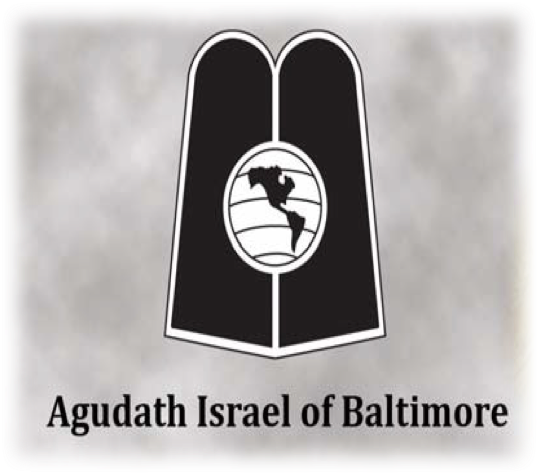 Mon, November 23 2020 7 Kislev 5781